A quick and easy guide on how to download your vouchers!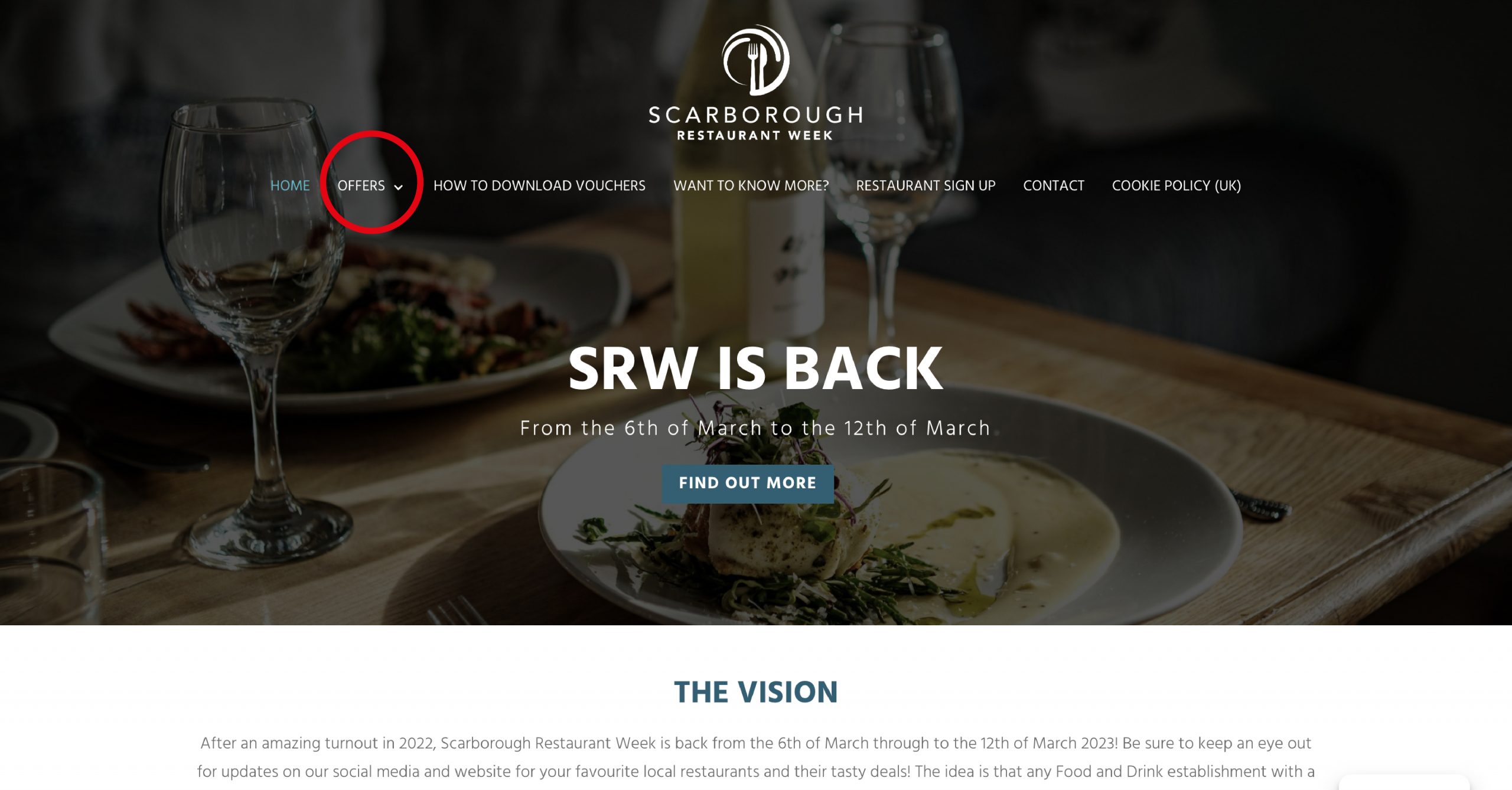 Once you land on our website, in the menu bar at the top of the screen you will see 'OFFERS' – as it is circled in the image. Click this to view all the SRW offers.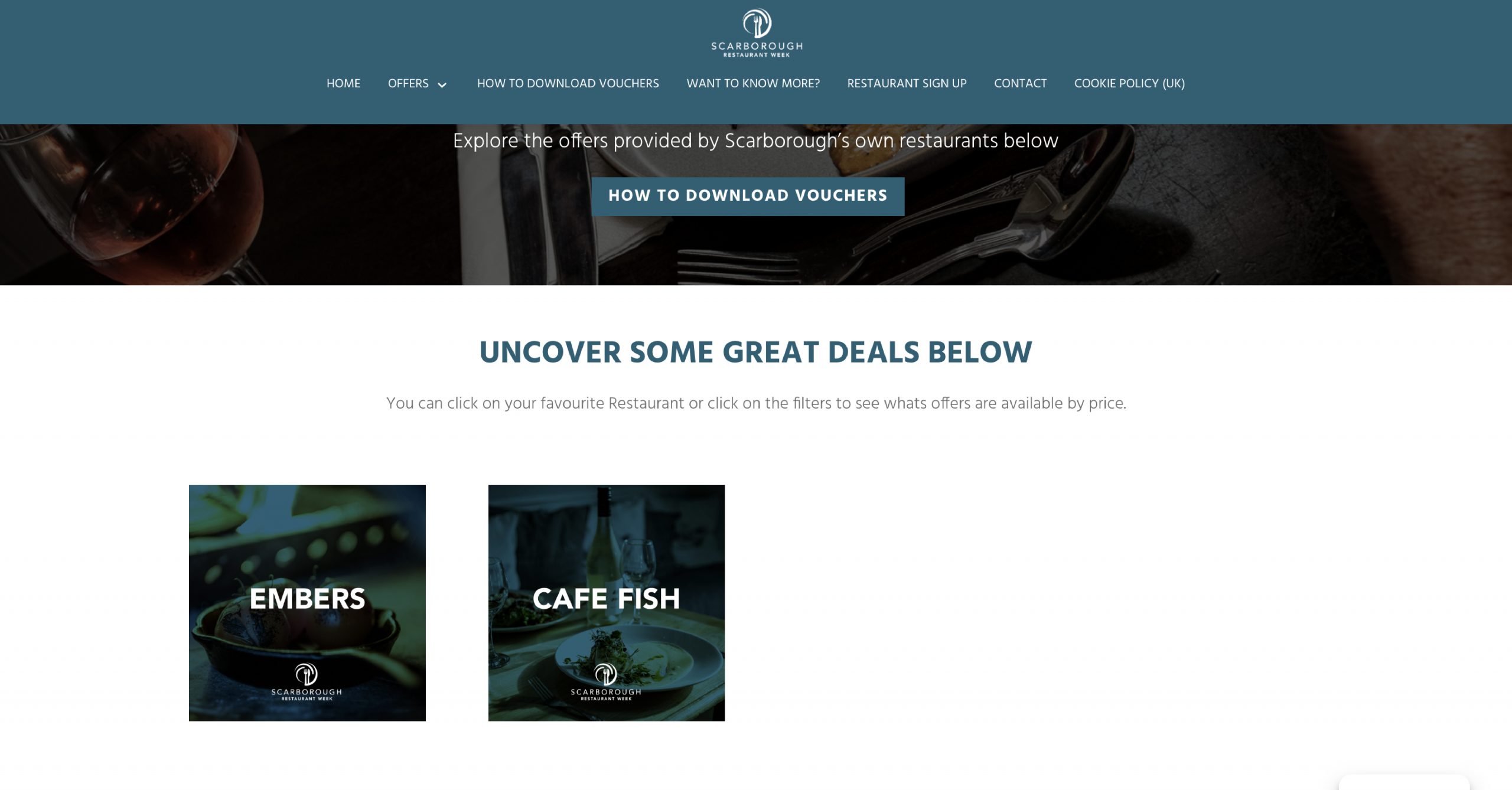 The offers page will display all the great businesses involved in Scarborough Restaurant Week. Feel free to browse through these and once you find somewhere you would like to try, all you need to do is click on their logo, which will bring up the vouchers they are offering.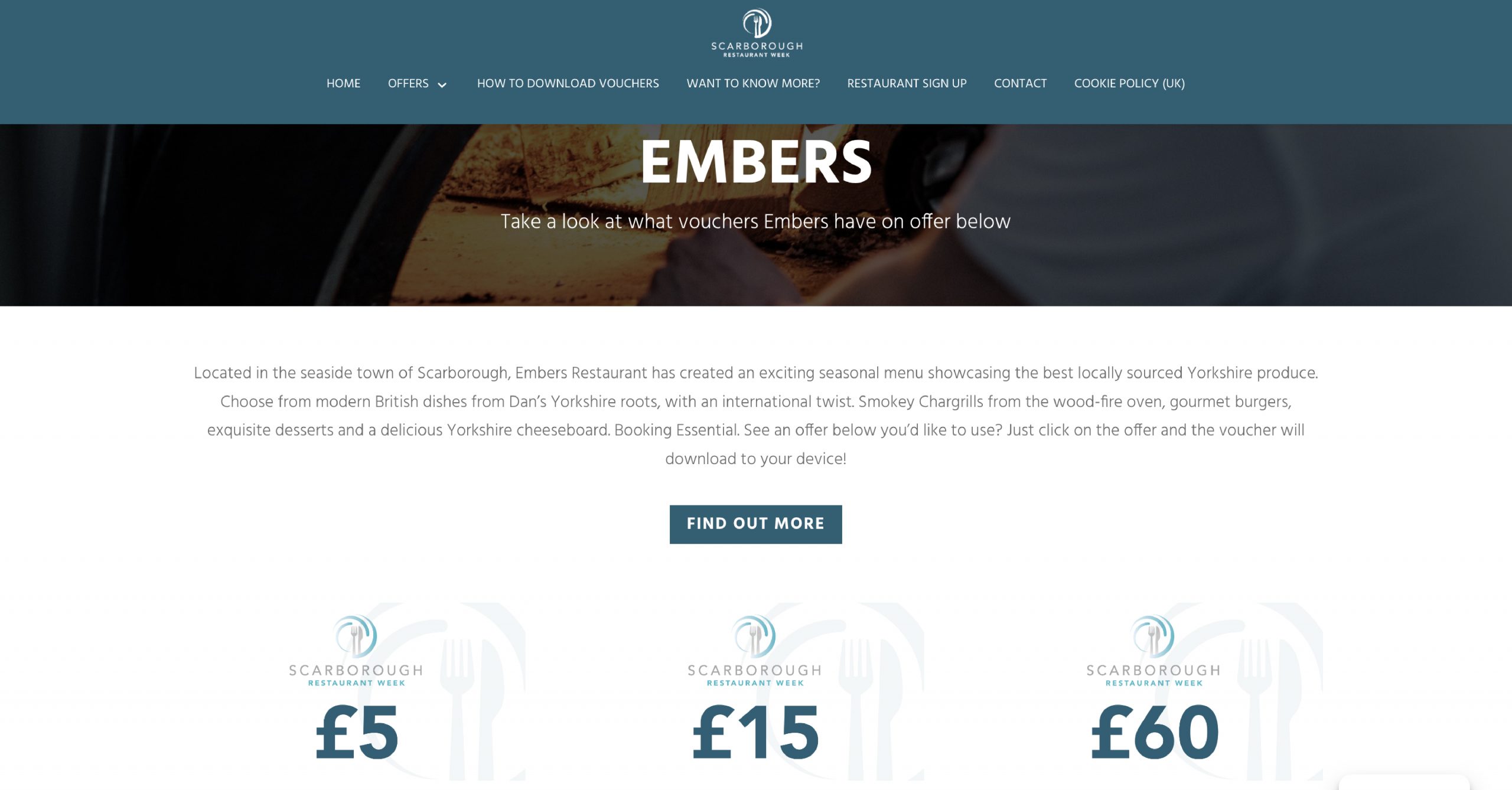 When you have clicked the place you would like to try out, you will be presented with the vouchers that specific place have on offer – like the example shown. To retrieve a voucher, all you need to do is click on whichever offer you would like to download.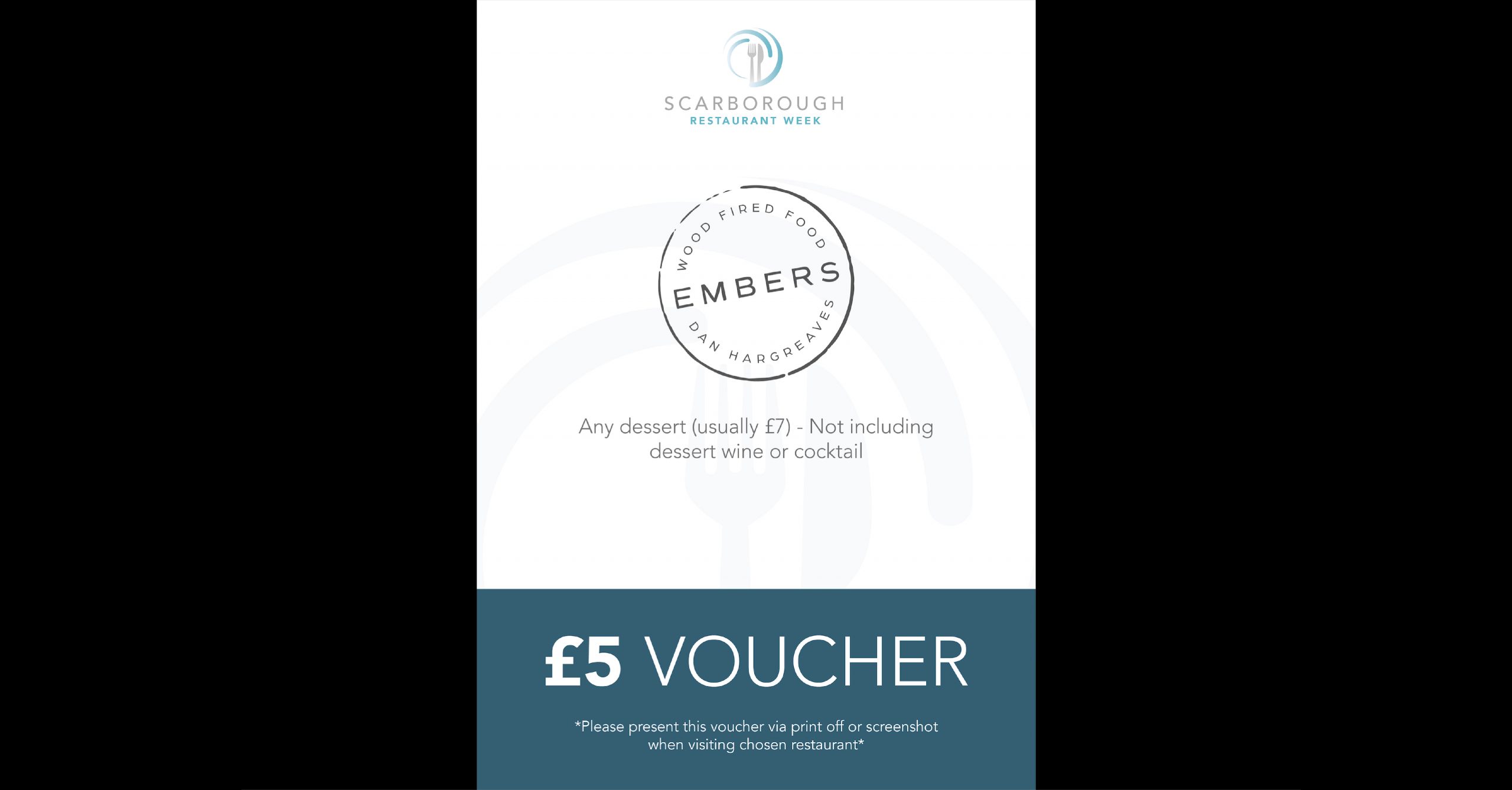 Once you click on the voucher, the voucher will download to your device. All you need to do with the voucher is present it at whichever restaurant you have chosen to visit upon arrival. All you need to be able to do is display it at the Restaurant and that's it – enjoy!
All you need to do is sign up to to our newsletter below to keep up to date with all things Scarborough Restaurant Week! Once signed up you will be able to see all the offers listed by the participating restaurants.
Once you find an offer that you would like to use, click on get offer and it will download the Jpeg file to your phone or computer. Take this with you, pre book where needed and enjoy.
When your voucher is downloaded, make sure to pre-book a visit to your chosen restaurant, take the voucher with you (whether this be printed or a screenshot), and enjoy some food!